We Know the Proper Way to Rotate Tires in Boise, ID

──

Preserve the Tread on Your Tires
Tire rotation is essential to elongating the lifespan of each of your tires. If you have a worn tire, pause before you sign up for a tire replacement. A successful tire rotation can save you a lot of money, especially when you take advantage of our
mobile
tire maintenance services. In choosing Roadz Mobile Tire to service your car, you are choosing to receive the best and most affordable tire service in the Treasure Valley. Wherever you are, we will come to you and rotate your tires, among many other services we offer.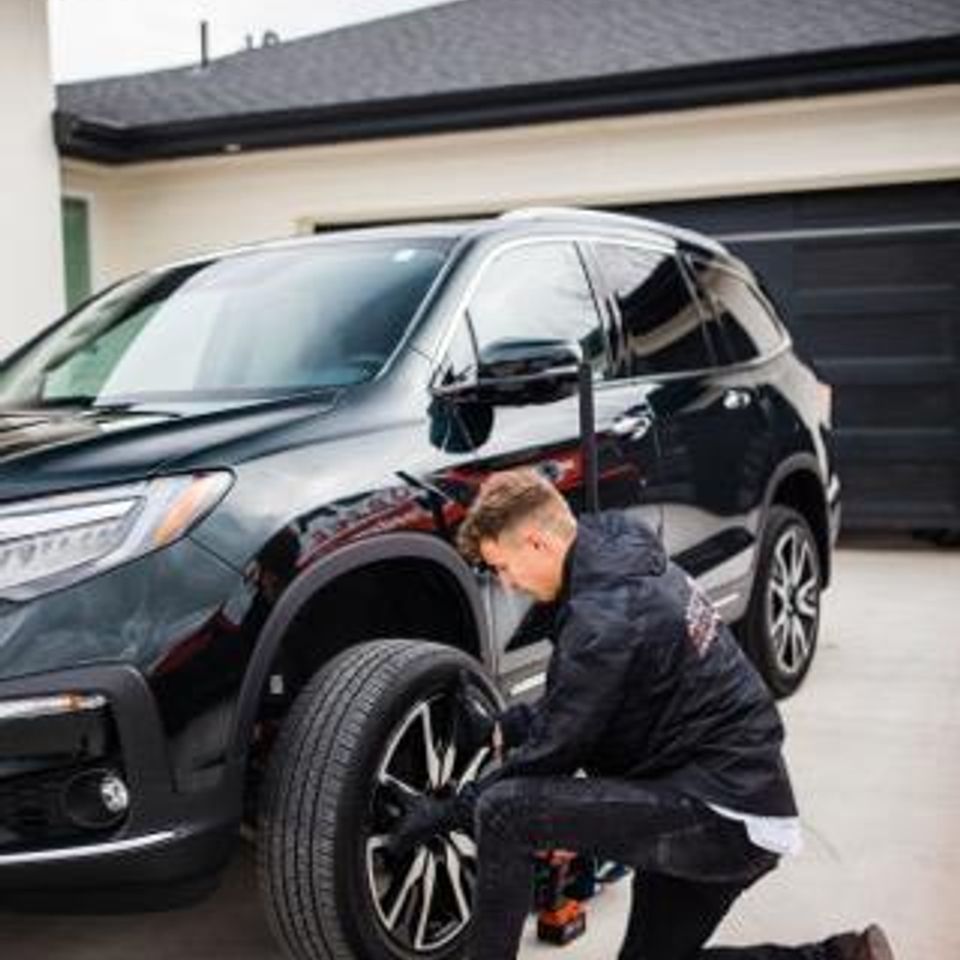 What is Tire Rotation?

──
Rotating tires mean shifting the position of your vehicle's tires in order to guarantee even wear on all four wheels. When wheels are out of balance, the tread on each tire will be worn differently. Rotating these tires will ensure that each tire is used to its full capacity. In a tire rotation, we will evaluate your car and decide what sort of rotation will benefit your vehicle and will result in the greatest reassurance of your safety. Even tire wear is important for more controlled driving, and can save you time and money you would spend having a full new tire installation.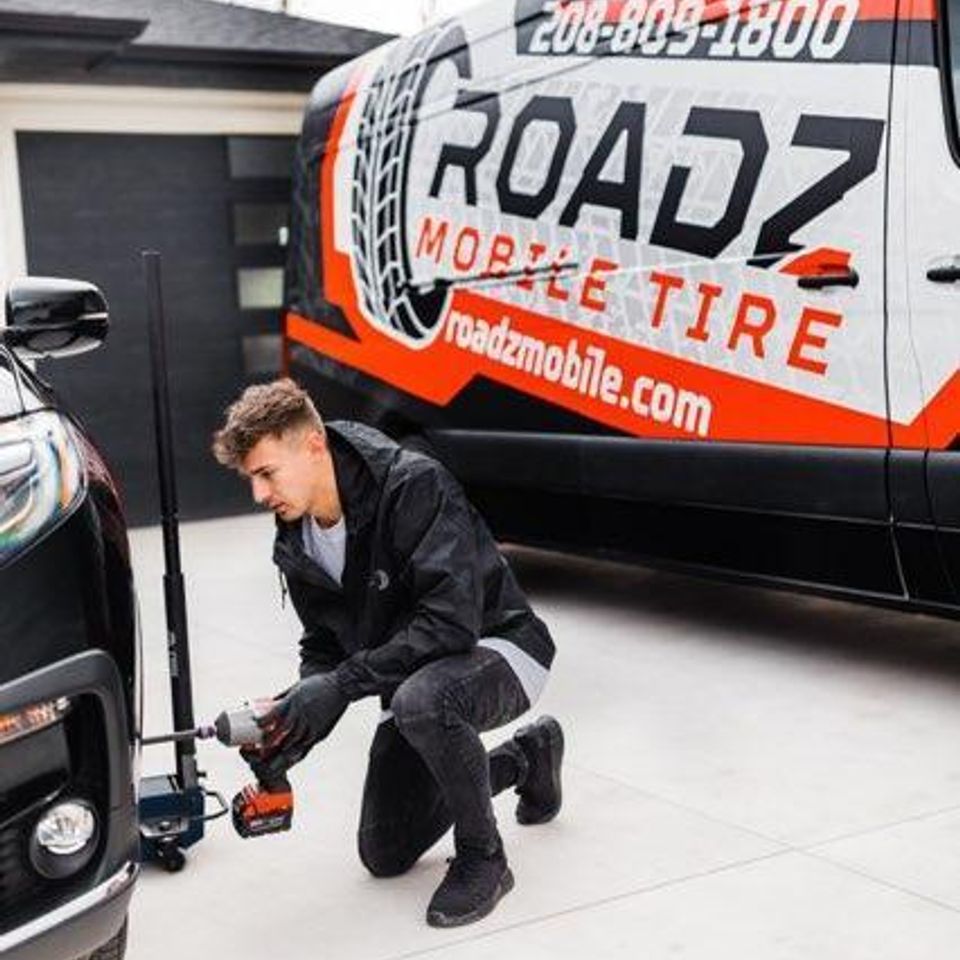 Why Should I Rotate my Tires?

──
When you rotate your tires, you are more evenly distributing the wear on the tread of each of your wheels. The tread on your tires is very crucial to your confidence and safety in driving your vehicle. If you have worn tire tread, friction is decreased, blowouts are more likely, and the tire's structural integrity is compromised (meaning your tire is more susceptible to punctures). At Roadz Mobile Tire, we offer the best front-wheel tire rotation service in Boise. Rotating your tires keeps you from unnecessarily doing a full replacement on your four wheels, and keeps you safe while you're on the road.
When You Have the Choice:

Choose Mobile!
Call Roadz Mobile Tire at 208-809-1800 or click below to fill out a form with your car's information to set up an appointment